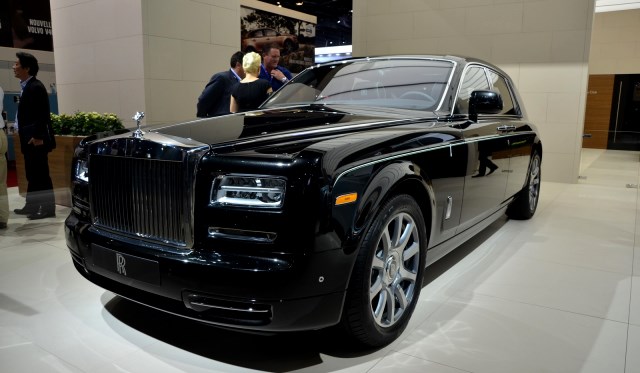 Expect to see a new "stunning" Rolls-Royce model in the coming weeks, according to CEO Torsten Mueller-Oetvoes. The new luxury car will debut at the Auto Shanghai Show on April 21st, if we follow his reports.
The announcement comes barely a week after the company announced a sales record of the 3,575 cars they sold in 2012. Despite the US being Roll Royce's largest market globally, Mueller-Oetvoes said the company's expansion will focus more on the western regions of China, where car ownership levels trail those of coastal areas such as Beijing and Shanghai. Europe has seen a shortfall in sales albeit Mueller says that the growing markets US and China will compensate for that fall.
I think the potential in China is yet explored, I will not be surprised for China to be back to No. 1 this year.
If the rumors are true, the British car maker could show their new 2014 Rolls-Royce Corniche Coupe. The design of the new model will probably feature two doors, a low-slung shape and that iconic Rolls-Royce grille. The overall proportions are said to be slightly smaller than the four-door Ghost with different styling and the front and rear end.
Power and specs should mimic the Ghost with its 6.6 liter twin-turbo charged V12 engine which produces 563hp and 780Nm of torque at just 1,500rpm. It features an eight-speed automatic transmission and shares a heavily modified platform with BMW's latest 7-Series.
[Via Bloomberg]