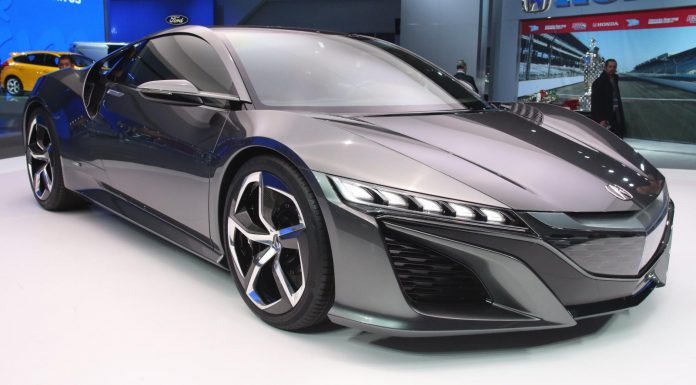 The 2015 Acura NSX Concept and second generation has shown its face at the Detroit Motor Show. The Acura NSX is being developed by Honda R&D Americas and will be manufactured in the United States at a factory in central Ohio.
While showing only minor revisions of the version showed at Detroit last year, the 2015 NSX Concept maintains its low and wide stance with edgy details, while some of the styling cues resemble the Audi R8. Honda says that the newly developed cabin offers great visibility and a strong driving position with a Simple Sports Interface, which minimizes interior clutter allowing the person behind the wheel to focus on driving.
The NSX will be powered by a direct-injected mid-mounted V6 engine mated to a seven-speed manual transmission. Additional three electric motors will work together to help drive all four wheels, and to assist with acceleration and braking.
For more information on the 2015 Acura NSX Concept click here!