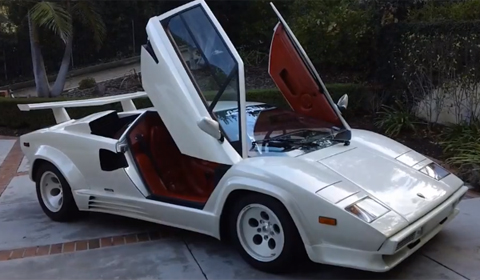 Being an extremely famous racing car driver inevitably has its perks. Not only do you get to race cars around a circuit for a living, you're also more than well off financially and can afford almost any supercar under the sun, such as this white and very iconic Lamborghini Countach 5000 QV which was once owned by none other than racing legend, Mario Andretti.
The car was the purchased by YouTube user Allan Lambo who recently filmed his newly acquired Countach which he purchased from Andretti who had kept it in his private car collection for more than twenty years. After being restored to its original condition by George Evans and the team at Evans Automotive, Allan Lambo now has a car to rival his other iconic Lamborghini; the uber-rare Diablo SV.
Choosing between the two wouldn't be easy, but it's certainly a decision we would mind having to make every morning!