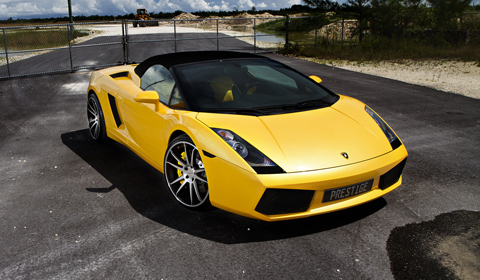 Concavo Wheels have just released images of their latest project involving another yellow Lamborghini Gallardo Spyder and yes, it's is slightly different to the one showcased last week.
The Miami-based wheel manufacturer fitted a set of their 20 inch CW-S5 wheels finished in a nice shade of matte black in the inners and a brushed-aluminium style finish on the ten-spoke wheels themselves.
The original Lamborghini Gallardo Spyder has always been a mighty impressive car in stock form, but the fitment of these wheels as well as the color-coded rear diffuser, and blacked-out tail lights take this particular car to a whole new level!