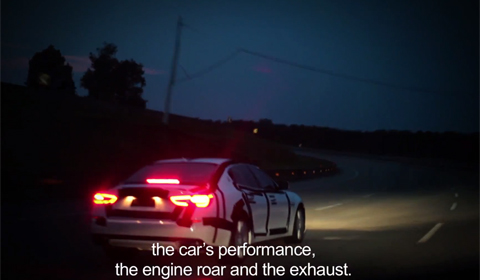 Maserati is edging closer and closer to beginning the first deliveries of its latest iteration of the successful Quattroporte super-sedan.
We've already seen official shots of the new car released, but the following video provides us with our first look at the new Quattroporte undergoing final night testing at the Balocco Proving Ground. And because the testing was conducted at night, the car ventured out with no camouflage (some duct tape was used to cover the panel gaps) in order to test the cars real world performance, top speed, engine roar and the exhaust note.
The new Maserati Quattroporte is set to receive two petrol engine options; a V6 and a twin-turbo V8. The 3.0 liter V6 engine will produce 410hp and is available in RWD and AWD and can launch to 100km/h in just five seconds and onto a top speed of 284km/h in the AWD and 285km/h in the RWD variant.
The range-topping 3.8 liter V8 engine will then pump out 530hp, will hit 100km/h in just 4.7 seconds and be able to reach 307km/h.