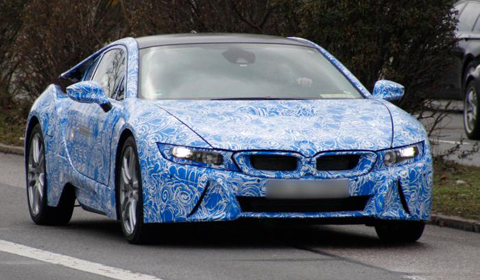 The BMW i8 supercar has been spied yet again undergoing final developmental testing before it hits select BMW showroom floors around the world.
These spy shots clearly highlight that the car will retain many of the unique styling aspects featured on the concept car, although many of the impressive curves and sleek lines of the original have been dulled down to suit everyday driving.
With that being said, the BMW i8 is set to be quite an impressive performance machine with a 4.8 second sprint to 100km/h predicted thanks in part to the cars lightweight construction as well as the four-cylinder, turbocharged petrol/electric hybrid engine. As a matter of fact, reports claim that the i8 could achieve a claimed average of around 100mpg when driven calmly.
The BMW i8 is expected to officially arrive in production trim in early 2014 costing around $200,000.