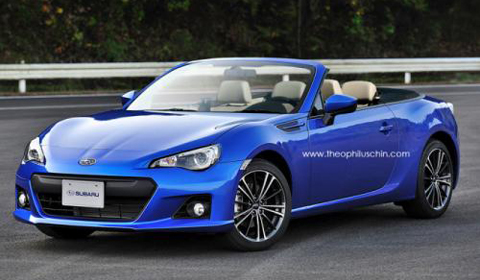 Toyota is planning the release of a convertible version of the Toyota GT86 at the 2013 Geneva Motor Show in March. The news follows after many rumors on two more sports cars after the GT86 and an KERS-powered GT86.
New reports suggest that Toyota and Scion will use a folding fabric roof rather than a hard-top in order to save weight. The weight of the roofless model will be the key ingredient in the new model. Suspension is likely to be slightly softened to deal with lower body stiffness.
The cabriolet, particularly important for the US market, is likely to retain the coupe's 197bhp normally aspirated 2.0 liter engine.