Toyota is planning the release of an open-top version of their brand new Toyota GT-86 sports car. Lead developer Tetsuya Tada confirmed this news in an interview with Autobild.de.
It is unknown at this stage when the Toyota convertible will hit the showrooms. A production version is in the works but not yet confirmed for production, according to the German car magazine. It is also unknown if a convertible will be offered for the Subaru BRZ and Scion FR-S versions.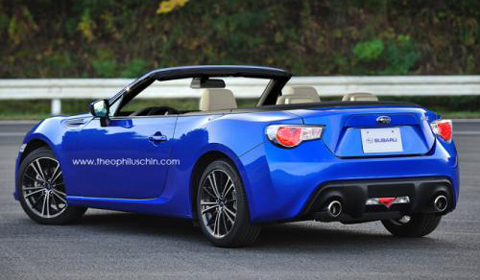 Unveiled at last year's Tokyo motor show, the GT-86 marks a return of Toyota to this sports car segment. Vehicle offers a classic front-engine, rear-wheel drive set-up in a light, compact and nimble chassis. The power plant is a 2.0 liter flat-four "boxer" unit that delivers a maximum 197bhp, matched to a six-speed manual or automatic transmission. Power is distributed to the rear wheels via a limited slip differential to give the best possible grip in all driving conditions.
[Via TheoPhiluschin]