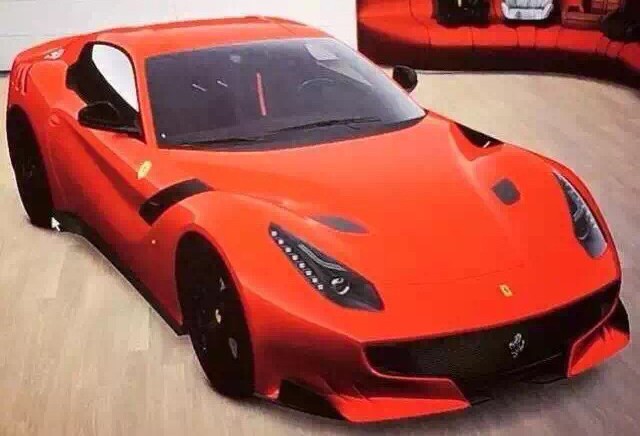 Images which are claimed to reveal the look of the much anticipated Ferrari F12 GTO have leaked online today. The source of these images isn't immediately clear, however, they purport to show Ferrari's new halo model grand tourer. The Ferrari F12 GTO had been slated for an IAA Frankfurt 2015 release and we had expected information to be scarce until the official release. Could these photos be accurate? Has the Ferrari F12 GTO been leaked?
The photos show what looks to be a screen grab of the Ferrari configurator. The Ferrari F12 GTO is shown in Ferrari's typical shade of Rosso Corsa. Obvious modifications include the rear fender vents, reminiscent of the original 250 GTO and more modern GTO's including the 288 GTO and the 599 GTO. Front air channels also look to have received some modification with an entirely new front end which ditches the central air vent in favour of two side vents.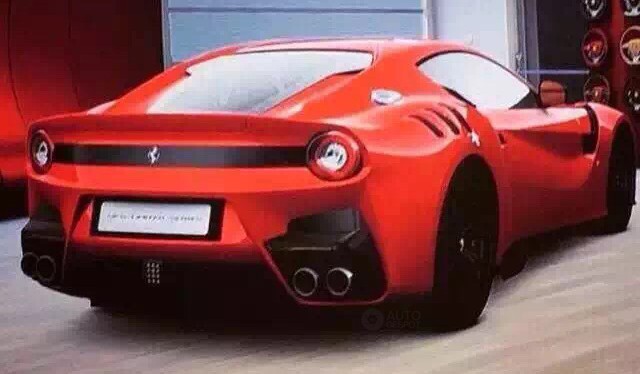 The headlights remain the same while the fenders grow in size, giving the F12 GTO a rear three-quarter profile that looks very similar to the iconic 250 GTO. At the rear, the controversial rear styling is replaced with a less triangular look. Another significant change sees the side glass cut short and a traditional metallic fuel filler cap installed.
Whilst we are hoping the render is leaked and reveals the final look of the Ferrari F12 GTO, there is a possibility it could be an elaborate hoax. It might be yet another rendering which has emerged to mud the waters ahead of the official release. Only time will tell if this is the actual finished design, we will of course be bringing you all the latest news as and when it breaks.
For now though, we already know that the Ferrari F12 GTO destined for IAA Frankfurt 2015 will be a naturally-aspirated machine, powered by a 6.3-litre V12 engine. It will almost certainly produce around 800 hp, some are suggesting it could use the HY-KERS system developed for the LaFerrari. It should weigh approximately 1415 kg thanks to a 100 kg weight reduction. Just 650 copies will be produced and should land on customers driveways in Spring 2016.
What's your opinion? Is this the leaked Ferrari F12 GTO or just another fantasy?