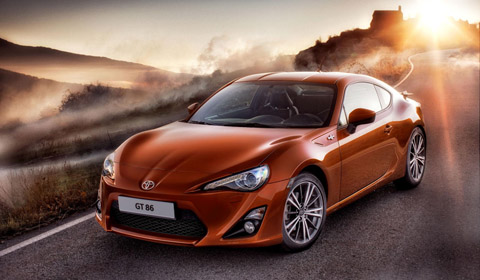 Top Gear is reporting that Toyota is planning a KERS-powered version of their GT86 sports car. And apparently Toyota engineers have already got one fitted on a development model. Tetsuya Tada, the GT86's cheif engineer reported that Toyota is looking for "a surprise and something unique."
A KERS system built not for economy, but for performance, would certainly fit the bill. No question about it. While Toyota is no stranger to hybrid systems, as they are mainstays of some of their most popular models, Tada isn't looking to use KERS as a marginal boost to fuel economy.
We're looking at a next-generation hybrid. More like the TS030 Le Mans Prototype. We're looking into that possibility.
Toyota's TS030 Le Mans challenger, and LeMans series race winner, uses  a standard regenerative KERS system, similar to that of Formula One. Energy is transferred to a battery system under the force of braking, and later discharged at the drivers pleasure.
One of the reasons Tada was such a stallwort for the development of a high-revving engine for the GT86, was to allow for the opporunity for future technologies like KERS to be implemented with relative ease. Tada confirmed to Top Gear that Toyota has a GT86 with some semblance of a hybrid KERS type device affixed to it for development work, but was firm in his assurance that the system is by no means ready for primetime. Expect to be waiting a while for this.
If Tada's work is anything to go by, whatever performance boosting system Toyota is working up, will certainly be worth the wait.