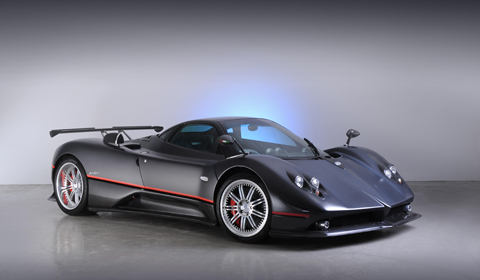 The Pagani Zonda is truly a one of a kind automotive masterpiece. An immediate attention grabber in any circumstance and the first step to being the envy of all those acquainted with you.
World renowned English auctioneers, Bonham, have set the date for a very special auction. Estimated to sell for between $800,000 and $950,000, a one-owner Zonda C12S/F is set to roll across the block on December third. The car has somewhat of a checkered history. It was originally manufactured as a right-hand drive base C12 Coupe, but later sent back to the factory in 2009 for repairs to be made due to accident damage. During its stay at the factory, the C12S was upgraded to the higher performance "F" package, including hand selected garnishments from the Cinque version of the Zonda.
The original owner's initials, GJ, were engraved on the center console, as well as the front splitter. The original purchase price of the car, before damage repair and upgrades was $424,280, leaving the sum total of the car perilously close to $800,000 after $326,820 in updates.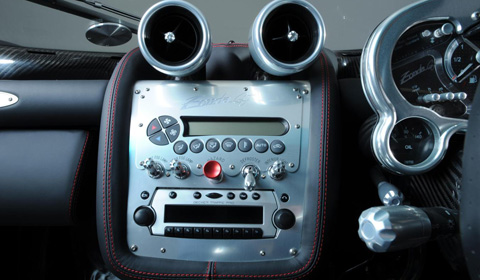 The car features AMG's stellar 7.3 liter V12, good for 555hp, give or take. Expect the car to be auctioned on the 3rd of next month at the Bonham auction at Mercedes-Benz World in Weybridge, England.
We'll keep you posted on the final hammer price.