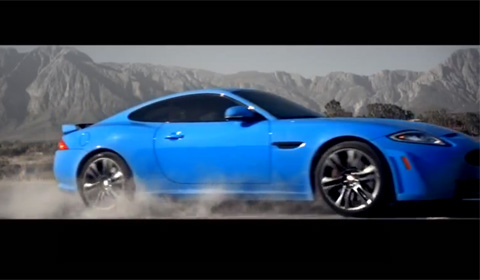 Iron Maiden, while known for rocking sell-out concerts around the world also plays host to a true car enthusiast in drummer Nicko McBrain. Earlier this year, McBrain was given the opportunity by Jaguar to drive the then brand new XKR-S at their Gaydon test track in the United Kingdom.
According to sources, the provided transportation to the track saw McBrain traveling in the brand new, at the time, Range Rover Evoque. After having the opportunity to compare the interior of both cars, Nicko convinced Jaguar to do him an interior similar in style to that of the Evoque in an one-off bespoke XKR-S.
Interior improvements include custom engraved door sills, emblazoned with the owner's namesake. The "supercharged" motif adorning the Jaguar's hood louvers now sport the famous Iron Maiden font, complementing the "Made in Aluminum" garnishments engraved into the black piano glove box cover.
Feel free to check out the videos below and see the improvements for yourself. There is some great commentary from Nicko on how his love for Jaguar first came to fruition. Spoiler: he still owns the first Jaguar he ever bought!