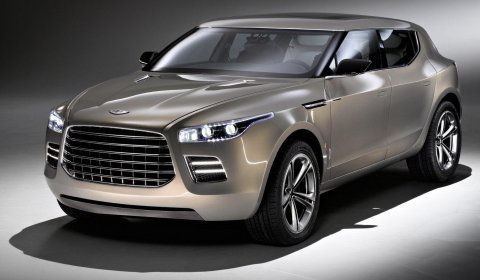 Earlier this year Ulrich Bez, CEO of Aston Martin, said that they would take the Lagonda Concept back into production. Today a new chapter to the longlasting Lagonda story has been added with the announcement that the Brits will concentrate on the Chinese Markets with their upcoming SUV.
A second generation Lagonda concept will arrive next year with a production model seeing the daylight by 2014. HIS Automotive analyst Colin Couchman said that the luxury SUV fits the Chinese market perfectly:
The DBS sells in a global market segment that is struggling to rebound back 
to where it was, and that's largely down to China. The traditional markets for supercars — the US and Europe — are still depressed. Although the Chinese market remains buoyant, that won't feed through to Aston because the Chinese don't yet see the value of displaying their wealth through owning an expensive sports car.
Only question is if this Lagonda SUV will be able to stay competitive with cars like the Bentley SUV, Porsche Cayenne Turbo S, Maserati Kubang and the Lamborghini URUS.
[Via Autocar]