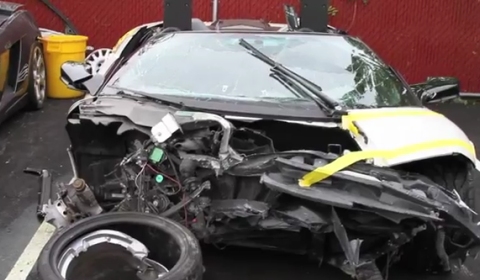 In this next video you will see a Lamborghini Murcielago LP640 Roadster, which was crashed somewhere in the US. The white Roadster was filmed by YouTube member superspeedersRob who provides us with some additional information on the wrecked supercar, which was crashed with a speed of up to 150mph.
According to the guy in the video, the driver lost control of the backend and crashed into the center divider. The final result is visible in the video below.
For those of you wondering what has happened to the Gallardo wreck next to the Murcielago. Read this story right here and here.