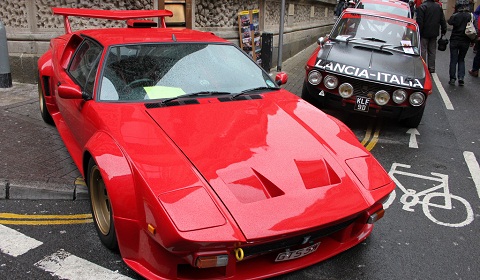 We've got a great set of photos from the Bristol Italian Auto Moto Festival 2012 to show you thanks to GTspirit reader Nigel. The Italian Auto Moto Club were celebrating the events 10th anniversary, a milestone they celebrate alongside the 10th anniversary of the Alfa Romeo 156GTA. Other milestones included the Lancia Beta's 40th anniversary and the Alfa Romeo Giulia's 50th anniversary.
Among the cars on display was a Ferrari 250 GT Coupe Pininfarina, Detomaso Pantera GT5 and a Ferrari 360 Challenge Stradale. The cars were parked along the streets of Bristol in Southern England on Saturday. A wide selection of both cars and motor bikes were on display.
You can see the full gallery over at Flickr!