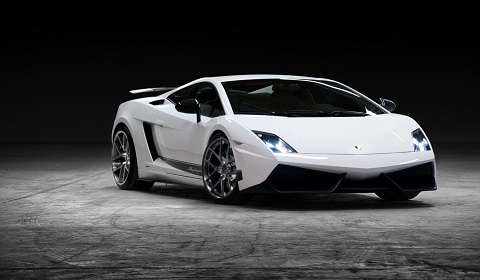 Vorsteiner sent us a few pictures of their wheel set for the Lamborghini Gallardo Superleggera. The US brand recently released a collection of one-piece and three-piece forged wheels specifically designed of the Lamborghini Gallardo. This is the first step in a more comprehensive set up for Lamborghini models set to be released at a later date.
The wheels, displayed on both the original Lamborghini Gallardo Superleggera and the Lamborghini LP570-4 Superleggera, are named VS-110 and VS-310 series. The VS-110 is the one-piece design, featuring a five-twin spoke design. The VS-310 features the same design but with a three-piece construction. Both wheel sets are compatible with a wide variety of aftermarket brake kits, fit the factory Tire Pressure Monitoring System and fit the OEM center caps. Both are manufactured from T-6061 forged aluminum.
Vorsteiner's aftermarket aerodynamic and performance accessories for the Gallardo will be constructed from pre-preg carbon fiber. They should be ready by autumn 2012, of course we will keep you updated! While we wait, enjoy the pictures!