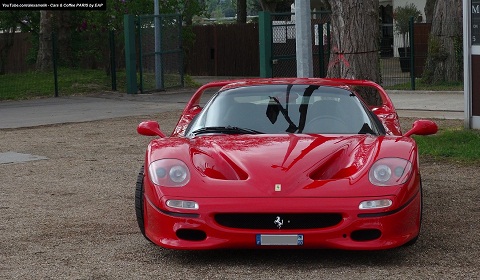 Last Sunday, Paris played host to another Cars and Coffee meeting. Alexsmolik turned up to experience the event armed with a video camera. As with all Cars and Coffee events a fantastic display of cars gathered at the EAP organised event.
Among the cars on display was a Ferrari F50, a Lamborghini LP700-4 Aventador, a Lamborghini Bicolore, Rolls-Royce Phantoms, Bentley Continental GT, Aston Martin's, Ferrari 458, Ferrari 430 Scuderia, Ferrari 599 GTB and a Ford GT40.
It wasn't just the supercars though, plenty of Lotus Elise, Lotus Exige, Caterhams, Ariel Atoms and even a Delorean were on display. In fact, you'll also notice Shmee150's Aston Martin V8 Vantage Roadster in the background!