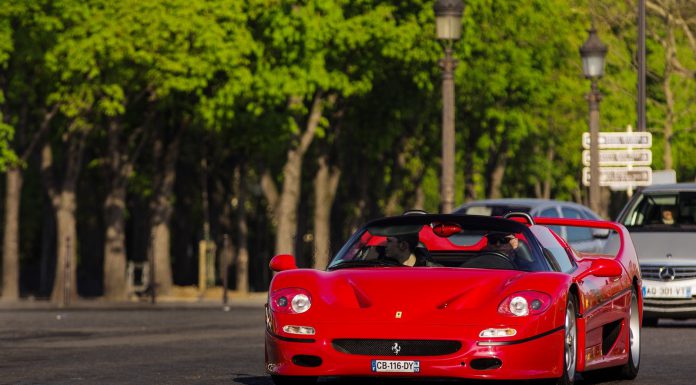 The KB Rosso Corsa took place recently in Paris at the Castle of Vaux-Le Vicomte, a car event that brought together more than 60 Ferraris and this was the 9th edition of the event. There could never be a better place to start the event than the Castle of Vaux-Le Vicomte, one of the greatest architectural works of the 17th century and famous for its extensive use in films including James Bond's Moonraker.
The cars were plenty in numbers; they included the Ferrari F50, a yellow Ferrari Enzo, and a well coated blue Ferrari F430 Scuderia accompanied by several 16M variations. The Ferrari 599 GTO was also represented largely and also its predecessor, the Ferrari 575M Maranello which came with upgraded installments over the Ferrari 550 Maranello.
The next event will take place in September this year, the 10th edition of the KB Rosso Corsa and the current photos that you see were taklen by Arnaud Bailly Photography. Stay tuned for the next event in September and for another beautiful photoset as this one here!