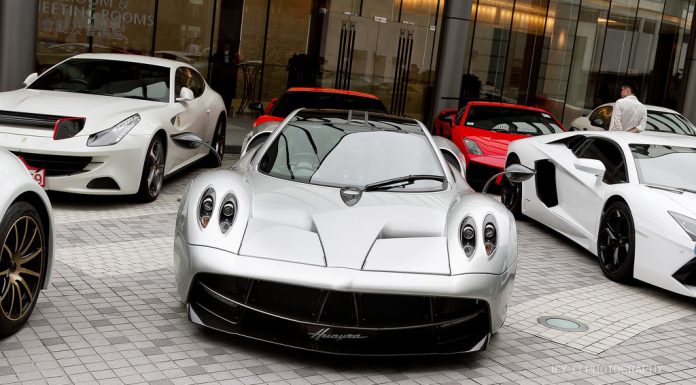 Hong Kong, a city that claims the largest number of sky wrappers in the world than any other city, with 7 million people and considering its small size, one would wonder what else might fit in it other than people. But the city which is located in the South East of China has more to that, and that's a great collection of supercars as Icy J Photography shows us in his latest photoshoot around the city.
We could rant on a million facts about Hong Kong such as its citizens eating noodles on their birthday to prolong their lives but one of the most relevant to us at the moment is that Hong Kong boasts of more Rolls Royce cars per person than any other city in the world. In that regard, this photoset shows just the different supercars that you can find in the region.
They range from the Koenigsegg Agera S, Pagani Huayra, Pagani Zonda F, Ferrari 458 Italia and the list goes on and on, of course and largely represented in the gallery is the Gumpert Apollo, the company is now up and running after suffering a near death through bankruptcy. They even showed the Gumpert Apollo S on several occasions including the previous Top Marques Monaco 2013.