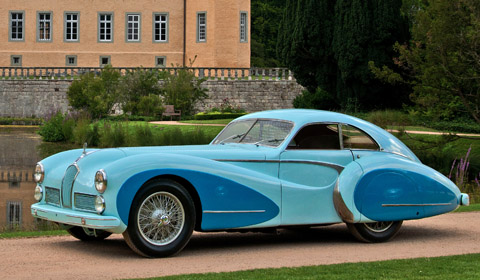 The mayor of Paris has proposed a plan to ban classic cars from the streets of the French capital. If approved, the capital and largest city of France will become off-limit for all kind of vehicles older than 18 years.
The proposal to ban old cars was initiated by Socialist mayor Bertrand Delanoë. He has vowed to improve the quality of life, reduce pollution, and cut down on vehicle traffic within the city. One way to achieve these goals is to create a city-wide low emission zone.
If his idea gets implemented, than all cars and utility vehicles older than 17-year-old, and lorries or buses over 18 years will be banned from the streets of Paris. Furthermore, all motorcycles built before 2004 will be forbidden, as Delanoë said they are the "most polluting and noisiest".
An estimated 365,000 cars will be affected by the environmental program, including quintessential French cars like the Citroen 2CV and Peugeot 205. But also cars like the Ferrari F40, Mercedes 300 SL or the Talbot-Lago (pictured above) would be banned.
Critics claim this plan is "anti-social, anti-suburban and anti-motorist" and would hurt the less-well-off who can't afford a modern car. The Socialists disagree, claiming state subsidies would be offered to help those affected by the ban.
But there is more in the pipeline as Delanoë proposed to introduce green taxes and a congestion charge for trucks. The speed limit on the Boulevard Périphérique ‒ the ring road around Paris ‒ will be cut from 80km/h to 70km/h. The number of 30km/h zones within the city will be multiplied.
All these measures a part of a plan to cut emissions in Paris by 30 percent by 2015. Failure to comply with European air pollution norms would see France hit with a hefty €100 million fine, imposed by Brussels.
Paris wouldn't be the first city to impose environmental taxes and restrictions on vehicles. The Indian city of Kolkata has already banned cars older than 15 years from the streets in 2008. London is one of the many European cities to operate a low emission zone.
Many German cities and towns have introduced a Umweltzone (environmental zone), but these do not apply for "vehicles of cultural value", including classic cars which are at least 30 years old and well maintained. It's unknown if Paris will make such an exception as well.
[Via Telegraph.co.uk]