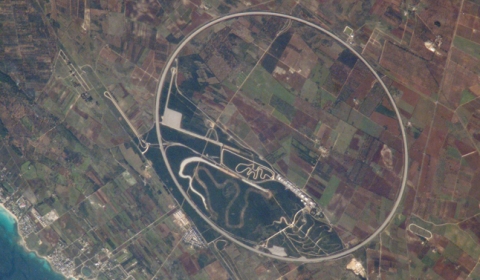 Porsche Engineering has announced that it has just bought Nardò ‒ the famous high-speed circuit in southern Italy ‒ from its previous owner, Prototipo SpA. In May 2012, the Porsche Engineering Group will be taking over responsibility. Porsche will optimize the test facilities and make them available to its clients for testing and trials purposes.
The Nardò Ring is located in the southern region of Apulia, the peninsula which forms a high heel on the "boot" of Italy. Covering an area of more than 700 hectares, the test ground comprises a 6.2 km long handling circuit, a 12.5 km long oval circuit and facilities for simulating different road surfaces and changeable weather conditions. Thanks to the mild climate, the Nardò proving ground can be used throughout the year in three shifts around the clock, seven days a week.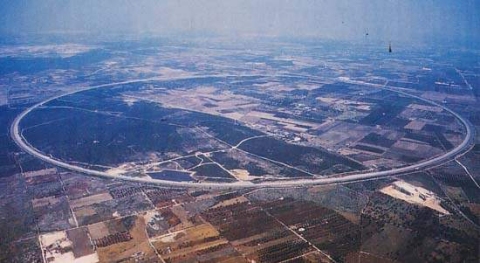 The high-speed section has four lanes which are banked at such a degree that a driver in the outer most lane need not turn the wheel while driving at speeds of up to 240 km/h. The fastest lap ever recorded at this track was set in 1979 by the experimental Mercedes-Benz C111 IV, with an average lap-speed of 403.78 km/h.
Volkswagen set the world speed record for distance covered in 24 hours at the Nardò ring in 2002. The W12 Nardò prototype ‒ the car's nickname was derived from the circuit ‒ covered a distance of 7,749.4 km at an average speed of 322.89km/h, establishing an endurance record.
Matthias Müller, President and CEO of Porsche AG, said about the purchase over the track:
The Nardò proving ground with its high-speed and vehicle handling circuit ideally complements our facilities in Weissach. With the systematic development of the company in Nardò as part of Strategy 2018, Porsche is proving to be a reliable employer and business partner in Apulia as well.
Malte Radmann, CEO of Porsche Engineering, said:
With its rich array of facilities, from dynamic surfaces to acoustic and off-road sections coupled with the numerous workshops, our clients can continue to make extensive use of Nardò for their vehicle trials in the future as well.
Together with the Porsche Development Centre in Weissach near Stuttgart, the Porsche Engineering Group has been offering Porsche's extensive development expertise as a service to its clients from the automotive industry and other sectors worldwide, from renting test rigs to developing complete vehicles.