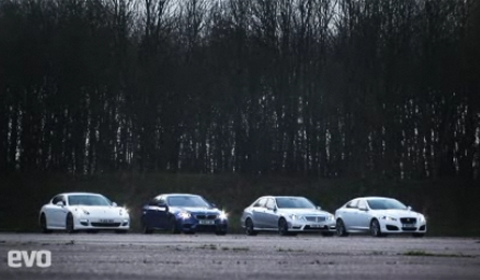 EVO magazine released a video showing the brand new 2012 BMW F10M M5 drag racing its rivals; the Mercedes-Benz E 63 AMG, Jaguar XFR, and Porsche Panamera S.
Just a recap. The new 2012 F10 M5 can accelerate from 0-100km/h in just 4.4 seconds, and 0-200km/h in only 13 seconds. The voluntarily limited top speed is 250km/h.
The total length of the drag race is 1,000 meter. Do you have any idea who wins this race?