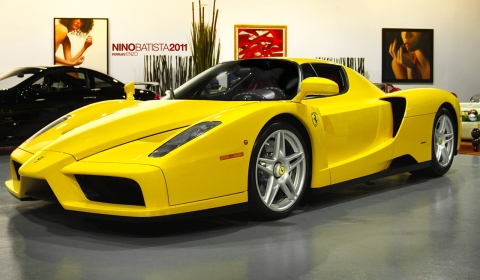 Crave Luxury / Autodynamica held a private party event in north Houston, USA. Ron Nino Batista shared the story and some pictures of the event with us.
Catering came from the finest restaurant in the area, the area's top jeweler was on hand showcasing fine wristwatches, HRE wheels were on display, an open bar, and other specialty luxury items were on hand. The main focus was the new-to-the-area Enzo, that Crave Luxury worked to procure for a client just a week prior to this event.
A few of the cars at the gathering were a Ferrari Enzo, Porsche GT3 by Autodynamica, Porsche GT2 Techart GT Street RS by Autodynamica, Porsche Carrera GT, Mercedes SL65 AMG Black, Lamborghini Gallardo, Lamborghini Diablo, Bentley Continental GT, and more, including a couple of track cars and a mint condition classic Vette.