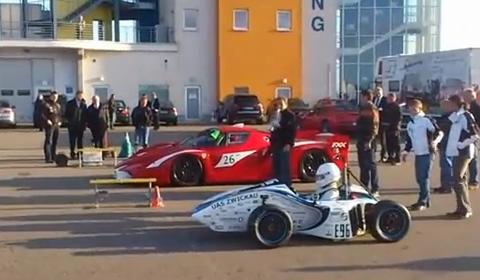 With its 800hp we can consider the Ferrari FXX as one of the fastest cars on the planet. Of course there are still cars like the Bugatti Veyron, which are even faster but there is competition out of a rather unexpected corner.
The eGonRS is a project created by the guys from WHZ Racing team in Germany. In the video below you can see how easy it is to make a Ferrari FXX look slow.
The racing team did several drag races of about 50 meters and could proof that their full electric eGonRS is capable of beating planet's biggest sport cars.