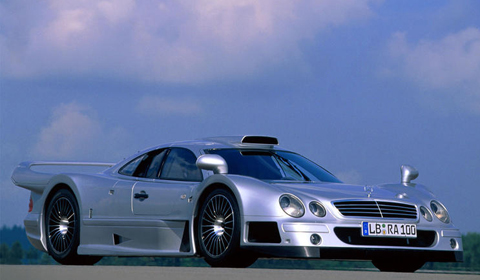 The Mercedes-Benz CLK-GTR debuted almost fifteen years ago, but is still one of the most impressive road going cars ever made.
Built by Mercedes-AMG, the CLK-GTR was designed primarily as a race car intended for participating in the new FIA GT Championship series in 1997. In order to meet the initial FIA requirements for these racing series, Mercedes was obligated to produce at least 25 road-going versions of the car. With a price tag of $ 1,547,000 in those days, the CLK-GTR became the most expensive car in the world.
The Mercedes CLK-GTR competed against cars like the Porsche 911 GT1 and McLaren F1 GTR. The Silver Arrow was very successful as racing car, it won the FIA's championship in 1997 and 1998. Riding on this success the Germans decided to sell a road-going variant and limited production to 25 cars.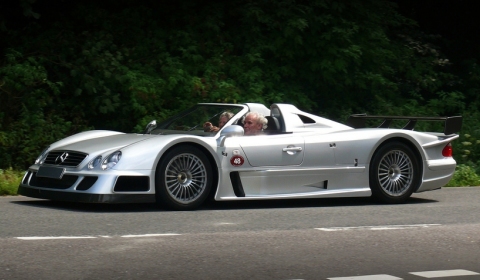 In total there were 35 cars ever made. Two of them were prototypes, seven were used in racing and 26 were offered as road-going vehicles. Of these, twenty are coupes and six are roadsters. The CLK-GTR is powered by a 6.0 liter V12 which provides over 600 horsepower and 775Nm of torque. This enabled the car to accelerate from standstill to 100km/h in 3.2 seconds while the top speed was 320km/h.
Only five of the 26 road-going cars were constructed as the more powerful CLK GTR Super Sport. These were powered by the newer Mercedes-AMG 7.3 liter V12 which had been in use in the Pagani Zonda and Mercedes-Benz SL73 AMG. This engine produced 720bhp which boosted the performance.
This old but interesting video shows the complete history of the CLK-GTR. From the first sketches and the construction of the first prototype to its first season in the FIA GT1 racing season, this video shows it all. A must-see to everyone who loves engineering and remarkable supercars!