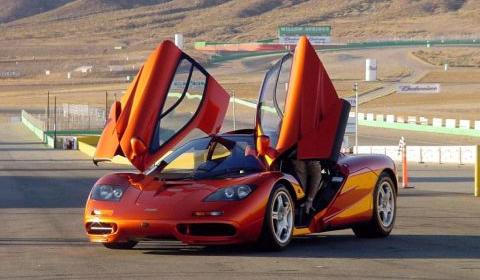 McLaren Automotive is developing a successor of the iconic F1 and according to reports the British company is already testing prototypes.
The spiritual successor of the F1 will get alpha-numeric name, just like the MP4-12C, but is currently dubbed 'Mega Mac'. The future British hypercar is aimed to outpace cars like the Bugatti Veyron, the upcoming Porsche 918 Spyder and the Ferrari Enzo successor.
Autocar reports that the first prototypes of the 'Mega Mac' has already undergone testing on closed roads in Spain last month and heat testing in Bahrain. Further testing is set to take place in Germany, perhaps at the Nürburgring.
The car will feature active aerodynamics, a carbon fiber monocoque chassis, aluminium F1-style pushrod suspension, hydraulic anti-roll control, adaptive dampers and a five-stage traction control system. Brembo carbon-ceramic brakes will be standard, complete with brake steer and electronic brake force functions. The ability to switch off the ABS system on race tracks is also likely to be offered.
The inside will be sportive as well, as luxuries will be kept to a minimum. Gadgets like a on-board data system and video camera to records circuit laps or speeding will be become available.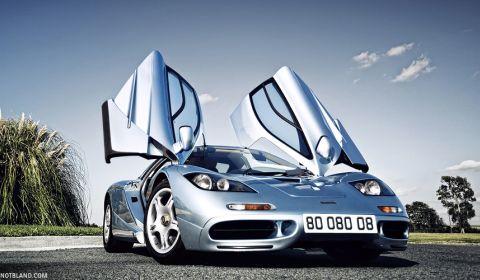 The rear-wheel drive McLaren will be powered by a 799hp 5.0 liter V8 engine which is being developed in conjunction with Ricardo. This engine provides a maximum torque of 800Nm and will be mated to a seven-speed Graziano dual-clutch transmission.
The 'Mega Mac' should be able to accelerate from standstill to 60mph (96km/h) in just 2.8 seconds. From nought to 100mph (160km/h) will be done within 5.5 seconds and 0-320km/h in 20.0 seconds.
Contrary to the MP4-12C which is being built at the McLaren Production Centre, production of the 'Mega Mac' will take place at the McLaren Technology Centre, where the Formula 1 cars and the Mercedes-Benz SLR McLaren were built. The production will be limited to 500 units at a rate of two to three cars per week, starting in 2014.