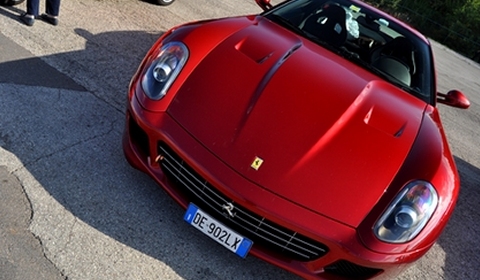 Our photo of the day is this wonderful shot made by French photographer Rémy Margueritte.
The Ferrari 599 GTB sprints from 0 to 100km/h in 3.7 seconds and has a top speed in excess of 330km/h. The car takes its name from the Fiorano circuit Ferrari uses to hone the performance of its track and road cars. 'GTB' stands for Gran Turismo Berlinetta, after the most famous Ferrari berlinettas ever built, and '599' is the displacement of the V12 engine divided by 10.
Check Rémy Margueritte Flickr Photostream for more pictures!