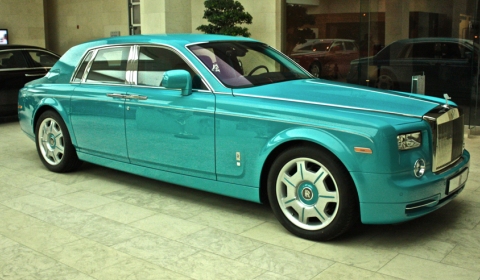 GTspirit reader Justin just got back from a two week holiday in Qatar and Dubai. He spotted many awesome cars, but there is one car he would like to share with us and it is turquoise Rolls-Royce Phantom.
Justin shot these pictures right after it was deliverd to the Rolls-Royce showroom in Doha, Qatar. He is not completely sure if this luxury saloon was made specifically for the Al-Thani family, which is known for their turquoise luxury and sports cars.
The price tag on the Rolls was about € 500,000.