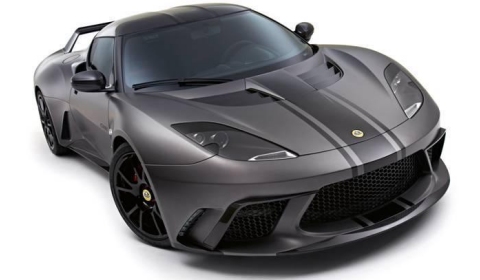 British car maker Lotus is planning the release of three new models at the 2011 IAA Frankfurt Motor Show. Next to these releases, they will also showcase the Lotus Evora GTE road car at their stand in Frankfurt, Germany.
One of the three models is the Elise S, which offers more torque than the normal Elise. The Elise S replaces the Elise SC with a new 1.8 liter supercharged engine capable of delivering 220hp. With the new engine and improved throttle response, the Elise S gives an even more exhilarating and lively drive experience.
The SPS (Serial Precision Shift) is the latest gearbox option available for the 1.6 liter Elise. The SPS option utilises new lightweight robotised automated manual transmission technology to allow the driver to switch between manual and automatic driving modes via paddles fixed to the steering column giving an even more direct connection with the road.
The second new option is IPS (Intelligent Precision Shift) on the Evora S which combines all the power and handling of the supercharged Evora S (3.5 liter V6 delivering 350hp) with the versatility of an automatic gearbox. The optional paddle shift mode allows the driver to manually shift and the added bonus of switching to automatic mode. The S IPS will feature in the Evora model year 2012 line-up.
Both the Elise SPS and the Evora S IPS will feature on the Lotus stand at the Frankfurt Motor Show.
The Lotus Evora GTE road car is the final subject to be discussed here. Producing over 444hp from the race developed Lotus Evora GTE engine, this is the most powerful Lotus road car ever built. Originally designed as a special limited edition for the Asian market, Group Lotus announced that production will be expanded on the Evora GTE road car to meet demand and reach further markets.
Clever use of carbon fiber has been integrated throughout the exterior and interior of the car. The Brits achieved a weight reduction versus the base Evora of 105kg. Carbon fiber has been used for all the bodywork modifications including the front and rear bumpers, the rear wing and the doors.
And the other two new models? You'll have to wait until Frankfurt to find out about those…. But Lotus gave us two little hints, one of these models will be one of the quickest road cars Lotus has ever built and the other marks the return of Lotus to another adrenalin filled motorsport discipline.