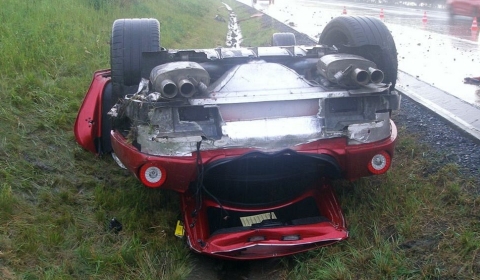 A 69-year-old driver wrecked his Ferrari 599 GTO in Czech Republic, east of Prague, on Monday evening. The driver lost control because of wet road conditions, ended up in a ditch on top of its roof next to the D11 highway. Police spokeswoman Ivana Ježková said;
The driver did not conform to the conditions of the road. The vehicle skidded, became uncontrollable and ended up in the grassy ditch next to the highway.
The driver was not hurt, and not under the influence of alcohol. The damage is worth 4,500,000 Czech crowns or approximately 180,000 Euro.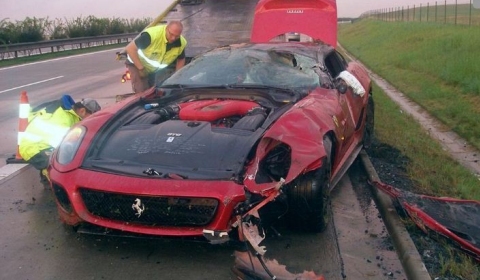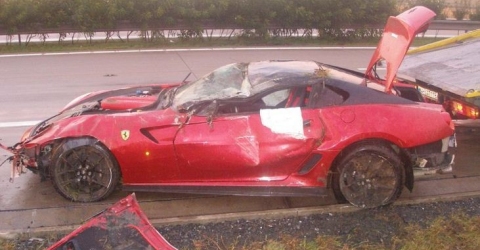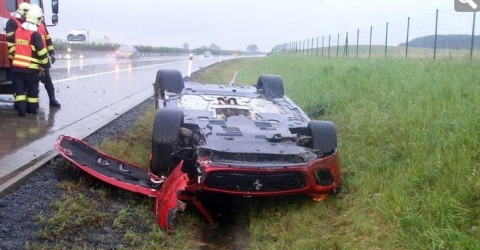 [Via iDNES.cz]