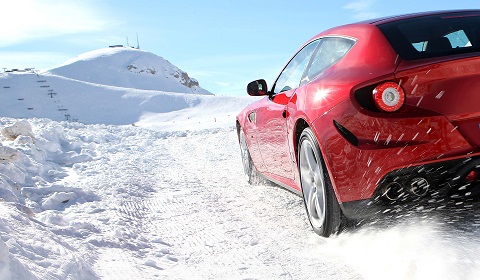 Ferrari's first all-wheel drive sports car – the 2012 Ferrari FF – will arrive in the fall. The Italians are planning to offer a special winter driving course in Aspen, Colorado. The main goal of the training is to elevate driver skill and enhancing one's appreciation of the all-season GT. The sessions will begin in January and be available for 6-7 weeks, exclusively for Ferrari owners.
The winter driving program will allow Ferrari owners to experience the all-new FF in dynamic snow and ice conditions. Spaces will be limited and available on a first-come, first-served basis.
Additional information on the winter driving program will be available in the upcoming months. If requested you can coordinate the program with your own ski vacation through the Ferrari Concierge.
To hold a seat or confirm your interest, contact the Ferrari Concierge at 1-866-551-2828 (Monday-Friday from 11 AM-6 PM EST) or send a note to [email protected]