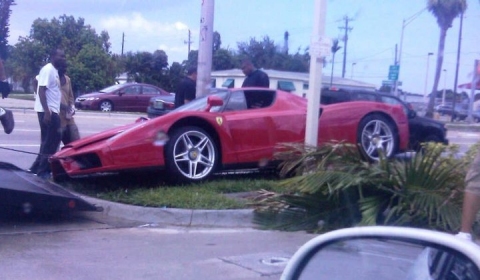 Our chief editor came across the following picture on Facebook. It shows a Ferrari Enzo parked on top of a pavement. The crash occurred the 19th of July in Aventura, Florida just west of I95.
The driver managed to wedge the car and parked it between a light pole and a shrub, while mowing over a small palm tree. The supercar was facing west and positioned in the opposing direction of traffic.
Ferrari Enzos are quite rare and when you spot one it is quite an event stateside. This however, is not the way one wants to view one.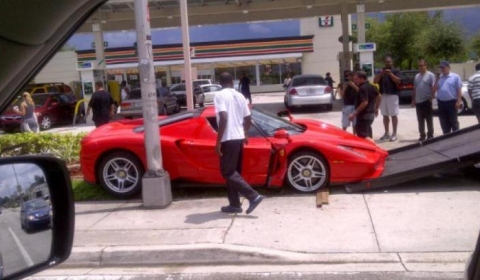 [Second picture via FerrariChat.com]