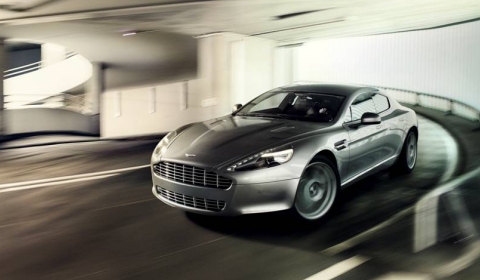 Aston Martin has completed a £ 304m bond issue to secure the company's financial stability over the next seven years.
For the short-term, the British car brand is working on special editions and revised models of current models to be revealed in 2012. Longer-term a line-up is being created for the middle of the next decade. Aston CEO Uli Bez said:
Our successful bond issue represents a milestone and provides strong, long-term financial foundations for the company as we enter a new phase of growth.
Next to this, Aston Martin will cut the production of the Aston Martin Rapide, due to lower than expected sales. The car brand is going to lower production to just 25 cars per day to better match the demand for the Rapide. Some sources claim that production could drop as low as ten cars per day, even though Aston Martin is denying those rumors. They are only going to produce 1,250 Rapides per year, which is just over half of the 2,000 units that were originally planned.
The news follows after a statement by the company that they will move the production of the luxury saloon from Austria back to the Gaydon headquarters in Warwickshire, UK in the second half of 2012.