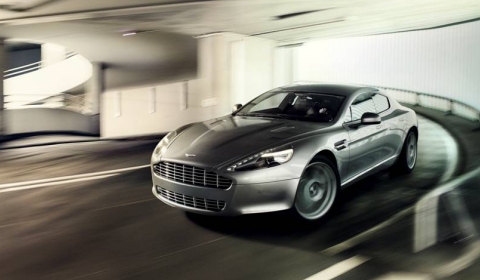 Aston Martin today confirms that production of the four-door sports car; Rapide will move to the company's Gaydon headquarters in Warwickshire, UK in the second half of 2012.
In 2008, due to constraints at Gaydon and after conclusion of a six-month feasibility study, Aston Martin appointed Magna Steyr as a partner to produce the car at its facilities in Austria. A dedicated facility – AMPR – at Magna Steyr's facilities was then established with pre-production of the Rapide starting in Q4 2009 before the car reached full production in 2010. Aston Martin Chief Executive, Dr Ulrich Bez said:
In 2008 we had facility restrictions at Gaydon which indicated that production of Rapide at Gaydon would likely compromise production of our other cars. We were not prepared to do this.
Now, three years on things are very different – Gaydon is more established, more flexible and more efficient. While our overall volume has not changed significantly, we now produce a far richer model mix – eight model lines (plus five variants) compared to three model lines (plus two variants) in 2008 – so Rapide production is now possible.
I would like to place on record our gratitude to Magna Steyr and their team of dedicated employees who have become part of the Aston Martin family in the last few years and met all our requirements and expectations.
Work on readying Aston Martin's Gaydon headquarters for Rapide will begin immediately with a view to production commencing in the second half of 2012.
Somehow this news does not come as a surprise. Moving the production line back to the UK seems to be sign that the brand as a whole is not doing so well and the production figures are so low that they can move back to the factory in the UK and close the production facilities in Austria after two years. Overall, it seems not enough Rapide's are produced and the competition is strong.