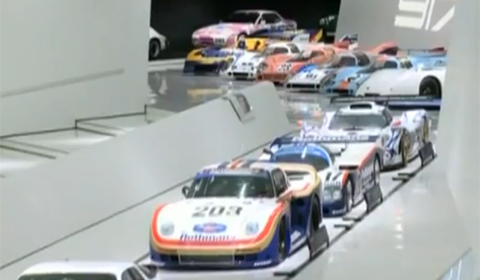 The Porsche museum in Stuttgart has passed the million visitor mark just two and a half years after opening. Since its opening on 31 January 2009, the Porsche Museum has provided more than 5,100 tours through the 5,600m2 exhibition and hosted ten special exhibitions.
Many celebrities from all over the world, including Jerry Seinfeld, Paris Hilton, Jamiroquai, Robby Naish, Udo Lindenberg and Peter Maffay have also taken an interest in this historic vehicle collection on Porscheplatz.
Furthermore, since then more than 300 classics from the museum's collection have been travelling the world as rolling brand ambassadors, attending historic racing and classic car events.
Please check out our visit of the museum two months after opening.