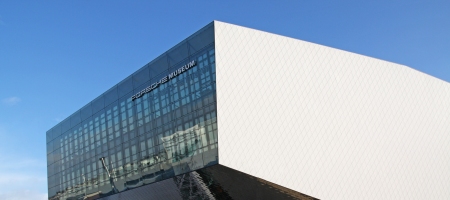 It has opened its doors since January, 31 this year. Time to visit the new Porsche Museum in Stuttgart-Zuffenhausen, the central repository where the Porsche tradition is preserved and displayed. Located at the Porscheplatz, a historical location, it joins the Porsche plant and the Porsche center.
The museum gives you a time line of the historical achievements of Porsche. From racing cars to street cars and from the only Porsche tractor to a Dakar racer. Every aspect of the Porsche heritage is shown around 80 vehicles and many small exhibits.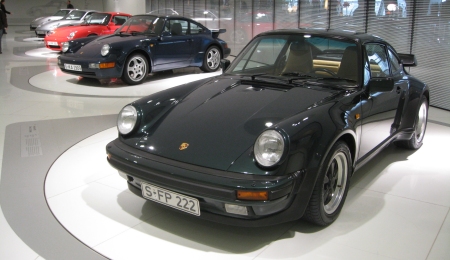 The family-owned and smallest independent German automaker invested more than 100 million euros in the facility, designed to welcome more than 200,000 visitors each year. The special lighting and white floors ensures a relax and easy walk through the museum. Following the historical and chronological path you will have the ability to choose from two different groups. One contains the history of Porsche before 1948 and one the history after 1948.
While walking through the exhibition you will cross paths with street legal super cars as the Porsche 356 America Roadster, Porsche 911 Carrera RS 2.7, Porsche 959, Porsche 356 B 2000 GS Carrera GT and Porsche GT1. You will also find other versions of iconic cars such as the 356, 550, 911 and 917.
If you interested in sport cars you will have enough to look out for. Examples are the Porsche 959 Paris-Dakar, Martini racing Porsche 935 and Porsche 911 GT1 98. The achievements in racing can be found anywhere around the exhibition.
An electronic Audio Guide is available at no charge. You can use it to explore the exhibition in any sequence you prefer. It contains sound tracks for motion pictures, information about individual vehicles and information about thematic islands. The superb guide is available in several languages and something you really have to use.
When you are in the surrounding of Stuttgart and have some spare hours, visit the Porsche Museum and experience the historical background of Porsche. It is worth the visit any time you are passing by.