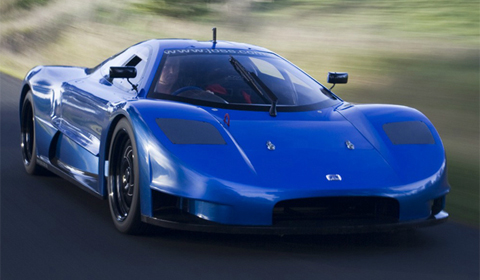 The Joss JP1 is an Australian supercar project which started back in 2004. Last June, Joss Development announced that the Australian JP1 supercar would be almost ready and sales would start in 2011. The company also released a teaser last August and that was the last time news about the supercar from Down Under has reached us.
But now the Aussies are finally ready to unveil their car at the 2011 Australian International Motor Show in Melbourne which starts on July 1 and runs through the 10th.
The Joss JP1 will weigh only 1,000kg, this low curb weight is achieved by a mix of composite honeycomb sub-frame and carbon fiber body. Powered by an aluminum V8 which provides more than 500 horsepower, the JP1 is able to accelerate from standstill to 100km/h in less than three seconds while the maximum speed is 340km/h.
Founder and technical development direct Matt Thomas explained:
Joss Developments has spent the last few years working on the business: building investment, working with our technical suppliers, and putting in place the right people so that when we launch JP1 the company will be geared up to deliver a great product to the market.
The JP1 is expected to sell for $ 500,000 AUD (around $ 455,000 or € 380,000), but since more information regarding the production of the Australian supercar is still unknown it seems like we have wait again. Stay tuned for more news!