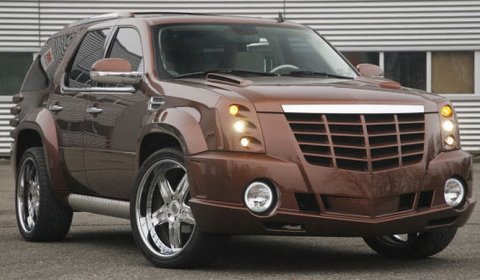 Adding Swiss-based tuning firm Fab Design to the Overkill section isn't so hard. Their latest project is this Cadillac Escalade made for a North American client. The heavyweight American SUV got a proper tuning treatment.
The exterior and interior are in one way unique. The tuner touched every single part and changed the headlights, colossal grille, the large round fog lights, taillights, rims, tailgate glass, bumpers, wheels, mirror caps and many more parts. On the inside they transformed the trim and used snake leather.
Fab Design kept the Cadillac Escalade's stock 6.2 liter V8 engine and did not tune it. The stock 409 horsepower was not improved.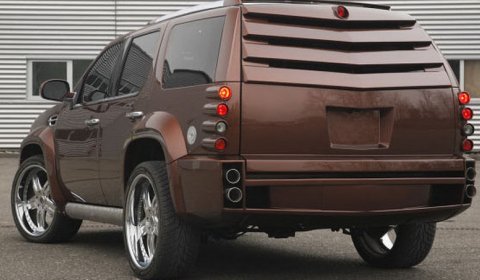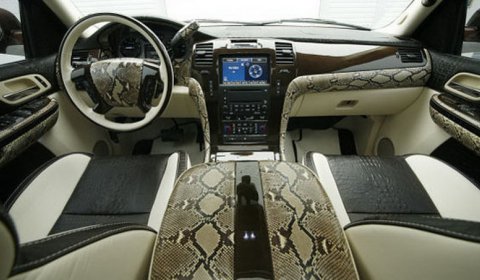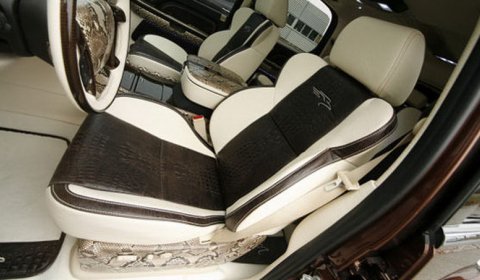 [Via Carscoop]