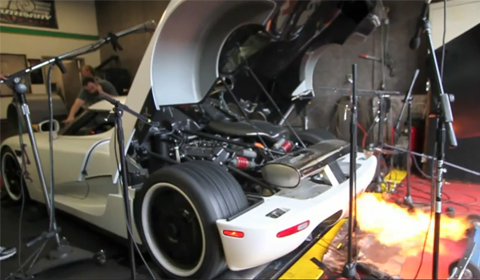 The following video shows the guys from Egarage.com who had a Koenigsegg CCX for an audio and dyno test session.
The Koenigsegg CCX is powered by an 4.7 liter twin-supercharged V8 which produces 806bhp and 919Nm of torque. The CCX can accelerate from 0–100km/h in 3.2 seconds and from 0–200km/h in 9.8 seconds. According to Koenigsegg it has a top speed of approximately 400km/h.
Watch the video to see the Swedish supercar bursting flames from the exhaust during the session.