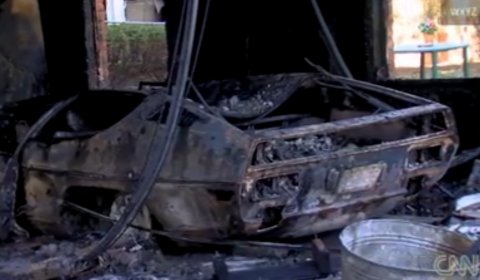 The following story is hard to believe but it happened for real on Friday. The story states that a 51-year old man from Bloomfield Township in the United States lost his classic 1974 Lamborghini Espada and most of his home after the classic exploded in his garage.
The car erupted into flames upon being started and then exploded, managing to destroy a large portion of the house.
None of the people inside the house suffered any injuries and escaped unhurt. Not surprisingly, neither the owner of the Lamborghini or the home's new owner were in the mood to comment on the incident.
[Via Carscoop]