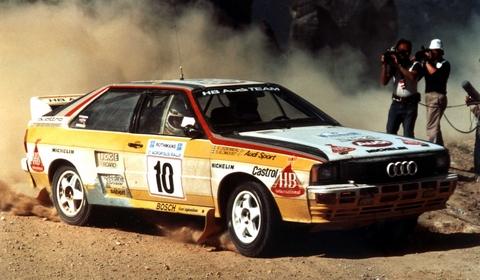 The original Audi Quattro competition car debuted in 1980, first as a development car, and then on a formal basis in the 1980 Janner Rally in Austria. Largely based on the bodyshell of the road-going Quattro models the engine of the original competition version produced approximately 300bhp. The orginal Quattro became word famous in the years to come.
The car became such a legend, that Audi decided to built a limited series of a new age Quattro, as a concept! The vehicle will go into producten and we can't wait to see the new Quattro in flesh.
For those who have their doubts if the new Quattro follows the heritage, please watch the video below and enjoy the "Vorsprung durch Technik".