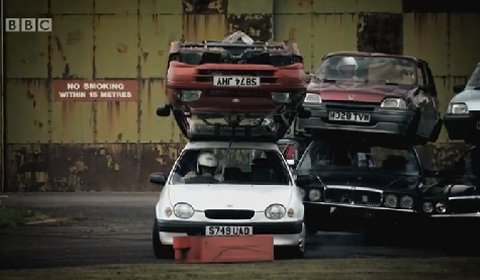 Following the first episode of Top Gear Season 16 we eagerly awaiting the second episode to air in less than a week. On the 30th of January Top Gear SE16E2 is back at its usual 8pm slot on BBC2.
The Ashes were won convincingly and are safely, back where they belong, in England. This crushing defeat has not deterred our Aussie friends from competing against Top Gear. Oh no. Now the Top Gear Australia boys are taking on the brave Blighty boys in a series of automotive challenges.
On the track, Jeremy drives the Ferrari 599 GTO.