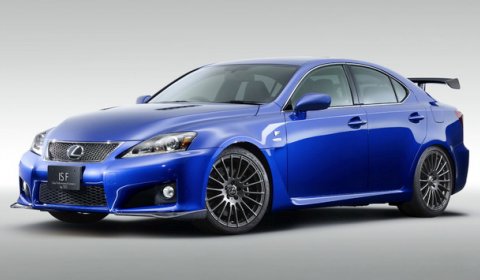 Lexus showed an unique package for the 2011 Lexus IS-F at the Tokyo Motor Show. The new 2011 Lexus IS-F Club Performance Accessory package provides the strongest member of the Lexus IS family quite a distinctive new look.
The Japanese car maker added some refinements to the exterior; a carbon hood, front and rear spoiler, and a rear diffuser. On the inside you wil spot a carbon fiber switch panel base, paddle shift, sports seats covered in orange leather, and a carbon engine cover.
Finally, the sports car gets a sports suspension, mechanical LSD, brakes, titanium exhaust and forged Magnesium wheels. There were no changes under the hood, so the 2011 Lexus IS-F Club Performance Accessory is still powered by a 5.0 liter V8 engine with the performance of 416hp at 6,600rpm and a 371lb-ft maximum torque at 5,200rpm.
No news on the availability or pricing.