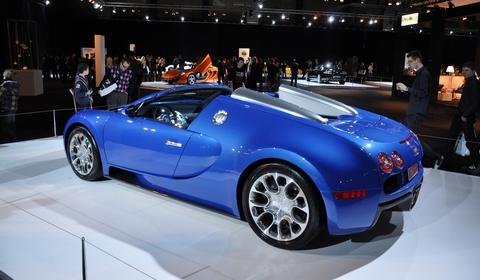 Special to the last weekend of the 2011 Brussels Motor Show the organisers held an extra exhibition called "Dream Cars For Wishes". Like the name suggests it was all about supercars. Entrance fee for the additional exhibition goes to the "Make a Wish-foundation" that tries to fulfill dreams of seriously ill childern.
The dreamcars displayed were definitely worth a visit because over fifty exclusive, luxury cars and one single racecar were shown. Manufacturers present were Alpina, Artega, Aston Martin, Audi, Bentley, BMW, Bugatti, Exagon, Ferrari, Fisker, Imperia, Jaguar, Lamborghini, Land Rover, Lexus, Lotus, Maserati, Maybach, Mercedes, Mclaren, Nissan, Porsche, Rolls-Royce, Tesla, Touring and Wiessmann. As an extra there was the GranTurismo based Red Bull X1.
For now enjoy the gallery below and stay tuned for more tomorrow!