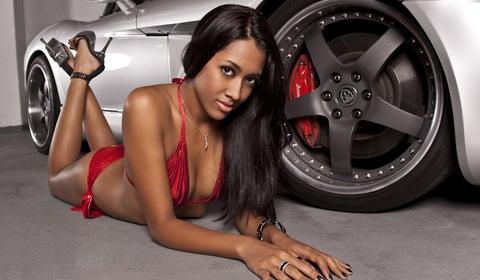 Lamborghini, Ferrari and Porsche have overwhelmed our cars & girls articles since the very first post.
Today we can show you a new gallery of a model named Stacey flanking an American muscle, a muscle that is no longer in production, although they have announced a successor.
Stunning combination if you ask us, don't you think?
[Via SecretEntourage]