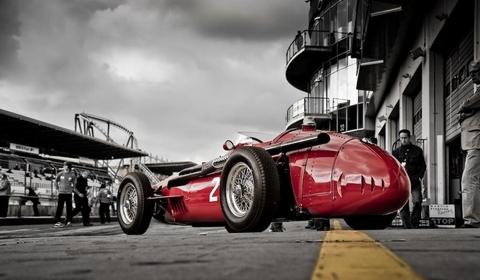 Almost all our photo's of the day in 2010 featured a current sports or supercar, but sometimes we might forget how beautiful our car history actually is.
The pictures by VJImages, a new member here, were shot during the 'Historic Grand Prix Cars until 1960' at the Nürburgring Oldtimer Grand Prix this summer.
The cars in the gallery are a Maserati 250F, an Aston Martin DBR4, an ERA R4D, a Monza Lister Jaguar, a Maserati 250F CM7, an ERA R9 B, an Alfa Romeo P3 and a MG KN.