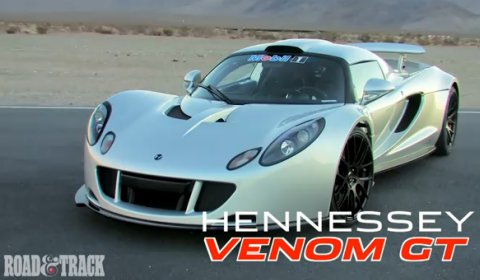 The guys over at Road&Track made a nice footage showing the Hennessey Venom GT in action at a track somewhere in the USA.
The online magazine created a new overview of the 1200hp sports car which includes interviews with the owner – John Hennessey – and the test driver – John Heinricy – of Hennessey Performance Engineering.
Check out the video below!