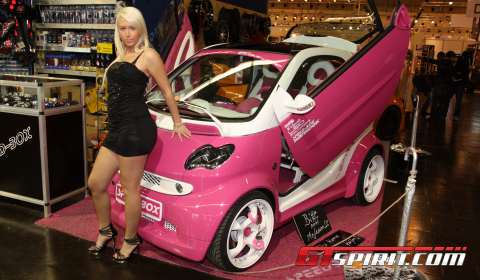 Let's call it the ultimate Paris Hilton city car. This pink Smart ForTwo was one of the overkill highlights of the Essen Motor Show 2010. The vehicle got a 'proper' tuning package with a changed exterior and interior. The color mix used was pink and white.
As you can see the finishing touch included some accessories on the inside and the outside. A decent stereo system was installed as well.
For those of you that need some proper background music while watching this 'unique' vehicle please select this link.