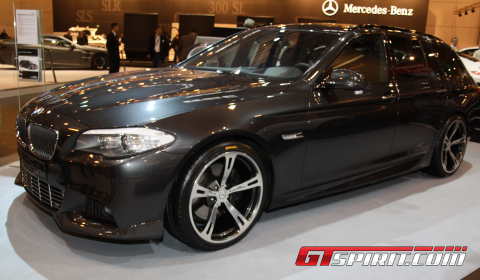 AC Schnitzer is of course present at the Essen Motor Show 2010. They showcased three vehicles, one of which is the brand new AC Schnitzer ACS5 Touring F11.
The package for the BWM F11 5 Series Touring includes a wide variety of changed parts and an improved performance available for a range of 5 Series engines.
The complete overview of the program is available via this link. Below you will find a gallery with some real live shots of the ACS5 Touring F11.