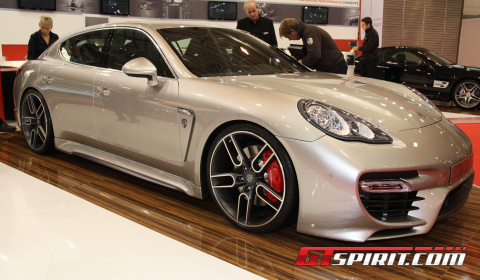 The Belgian performance tuner Caractère Exclusive has official revealed its brand new Porsche Panamera program to the public. The Belgians have joined forces with Dynatek to showcase the new programme, named Caractère Exclusive.
The program includes interior, exterior and performance improvements, but also a new set of Graphite or Silver rims 9.5×22 inch at the front and 11×22 inch at the rear.
For a full overview check out our previous story here.